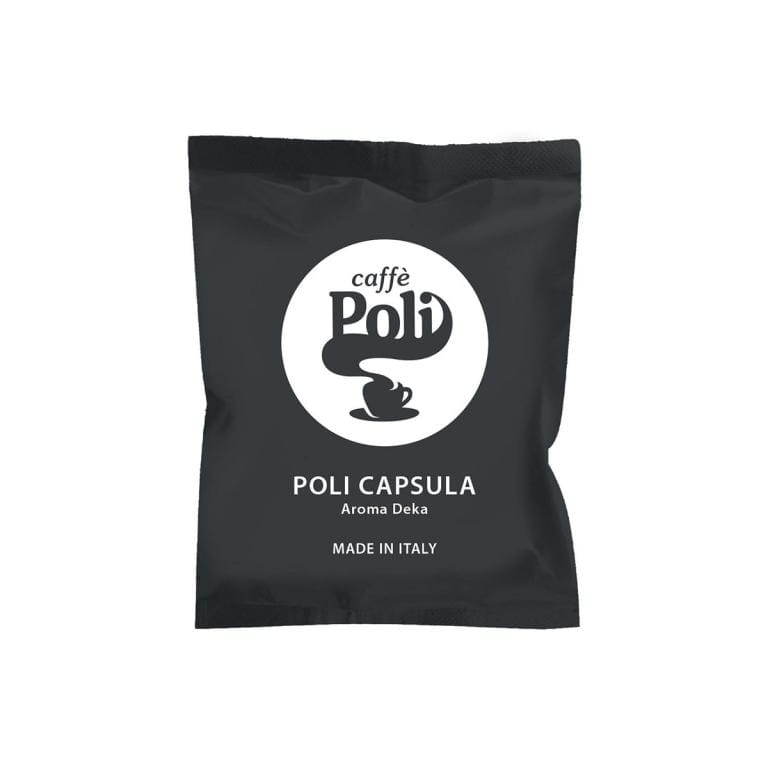 Capsule · caffitaly ®* Compatibles
Aroma Deka decaf espresso
Available in Caffitaly®* compatible single-portion capsules, which preserve the aromas and taste this is an espresso decaffeinated via natural CO2 processes and washing, composed of the blend of the best varieties of Arabica and Robusta in the world, to offer you always – even decaffeinated – the highest quality and authentic taste of Poli coffee.
Do you want more information?
Fill out the form and we will contact you in a very short time
dolce gusto®* compatibles
*The brands Nespresso®, Dolce Gusto GUSTO®, A Modo Mio® e Caffitaly® they are not the property of Caffè Poli and there is no connection between Caffè Poli and the mentioned brands.
The compatibility of these capsules is aimed at the use on the machines of the mentioned brands and does not replace the use of the respective original capsules.
Caffe poli's merchandising